Food Pantry - Ernie's Place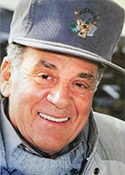 Ernie's Place (Food Pantry): Mondays from 6:30 p.m. - 7:30 p.m. and Thursdays from 3 p.m. - 4 p.m.
We are in need of pasta sauce, canned tomatoes and canned vegetables.
Donations to the Food Pantry can be left at the doors of auditorium in the wicker baskets.
Thank you for your continued generosity.
If we are unable to assist you directly, we will be more then happy to connect you to resources that can help.

SHOPPING LIST
Cut out this list and bring it with you when you go shopping! Tuna fish, chicken in a can, rice, instant potatoes, small jelly (grape), small mayonnaise, boxed mashed potatoes, cooking oil, toilet paper, soup, ramen noodles and cereal.